Conceptual Scheme Development
Diamond Valley, AB
Nestled south of Highway 7 in the beautiful Alberta Foothills lies the community of Diamond Valley.
We are applying for a Conceptual Scheme in Diamond Valley. This Conceptual Scheme area will be located within a new community in Diamond Valley located adjacent to the Kaiser lands. The new community will provide for new commercial, industrial and residential land supply growth over the next 20 – 30 years.
This project is envisioned to accommodate:
Diverse range of housing options including townhomes, semi-detached, and detached homes
Diverse offerings of commercial and industrial businesses
Parks, trails, and open space
PROJECT LOCATION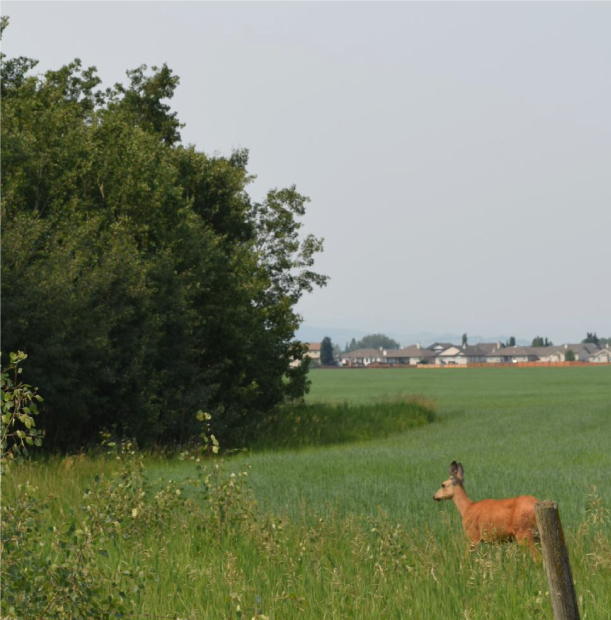 WHAT IS BEING DEVELOPED?
QuantumPlace Developments will be submitting a Conceptual Plan application to the Town of Diamond Valley on behalf of the landowner. The land is envisioned to have residential, commercial and light industrial centered around high-quality parks and open spaces connected through a trail system across the subject site.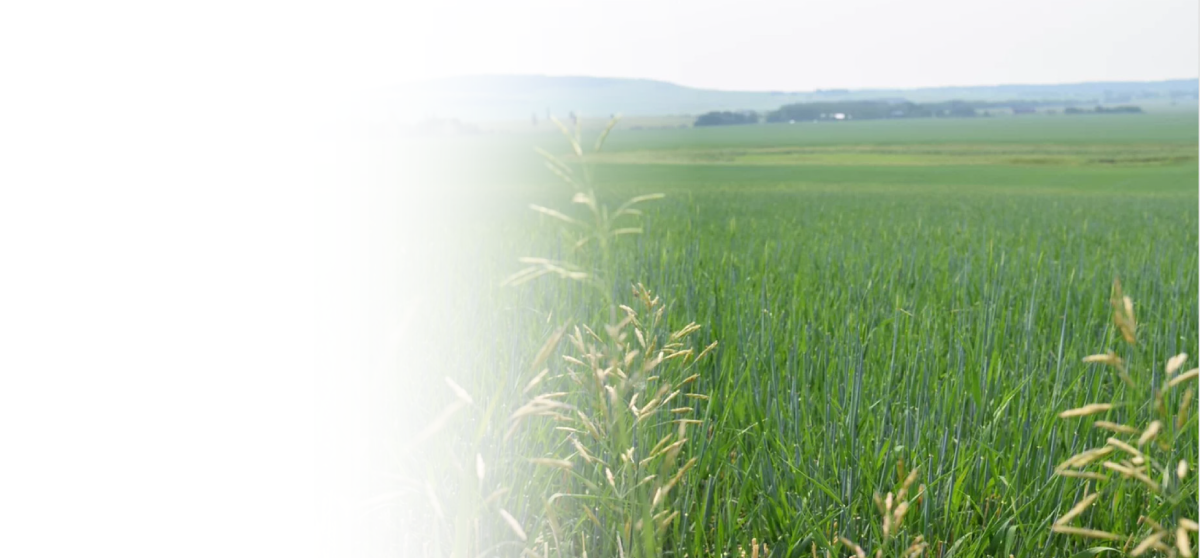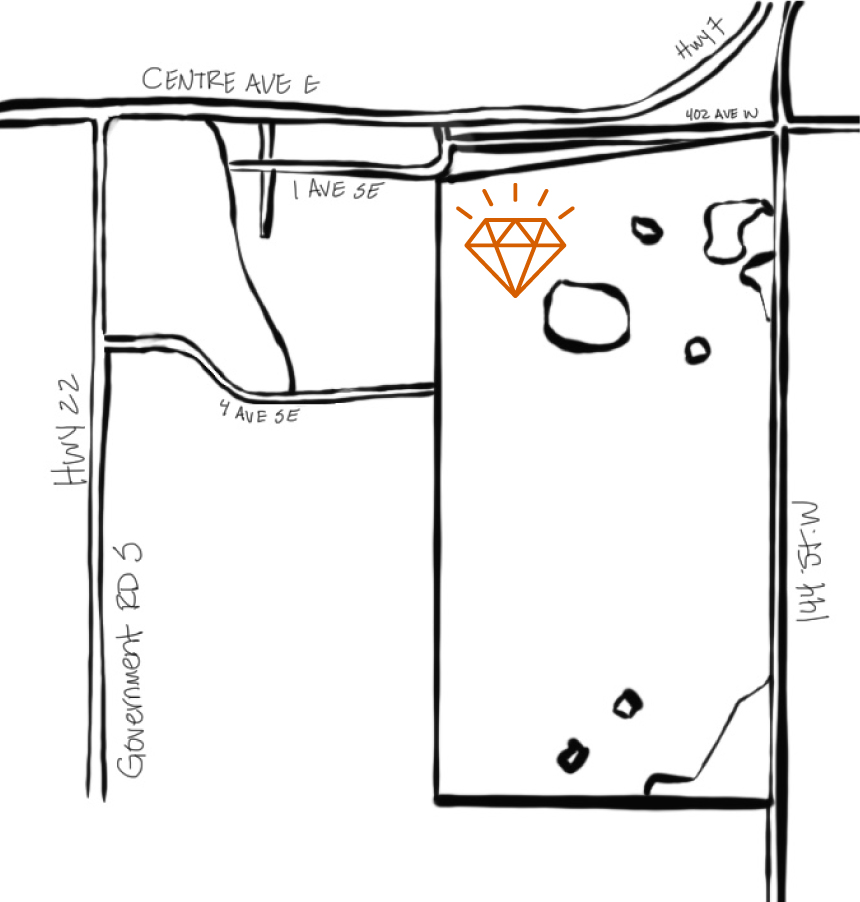 PROJECT DETAILS
Parcel Area
121.8 Ha
Existing Land Use
Currently, the site is vacant of development and used as farmland.
Proposed Land Use
QuantumPlace is working on behalf of their client to obtain an application for approval in winter 2023. The new community will host a variety of development opportunities including commercial and residential parcels.
PUBLIC ENGAGEMENT PROCESS
QuantumPlace Consulting is hosting an in-person open house at the Flare N' Derrick Community Centre on November 28, 2023. This open house will be an opportunity to learn more about this application. The event will run from 6:30 to 8:30 pm MDT, during which the QuantumPlace team will be fielding questions and comments on their Conceptual Scheme concept. Light refreshments will be served.
COMMUNITY PROGRAMMING CONCEPT
Focusing on specific design aspirations is essential to creating highly livable and vibrant spaces in the future community of Colts Crossing. The programming features shown below illustrate a design vision that reflects connectivity, dynamic spaces and conservation of western charm.
The Community Programming Concept illustrates how programming of different design aspirations could occur in the community of Colts Crossing.
Streetscapes
Streetscapes address the boulevard and landscapes along the roadways in the community.
Municipal Reserves
Municipal Reserves are public park spaces which include trails, recreation facilities and natural areas.
Joint Use Site
The Joint Use Site is the location where a public school could be constructed at a future stage. These are also part of the Municipal Reserves.
Pavilions & Shade Structures
Pavilions & Shade Structures refer to organized spaces in an area. These can include covered seating areas, picnic sites, lookouts, and shade structures.
Trails, Paths & Wayfinding
Trails refer to spaces designed to be traveled through – and provide pedestrian paths through the community.
Playgrounds
Playgrounds offer a local community destination where children and their families can congregate at to enjoy a shared recreational experience.
Future Right-of-Way
The Future Right-of-Way will be developed by others at a future stage if required. Until that time, it will be green space.
Stormwater Management Facilities
Storm Water Management Facilities are the areas designated to manage stormwater from within the community.
STAGE 1 CONCEPTUAL SCHEME
Stage 1 of the Colts Crossing community will be vibrant and comprehensively planned, to add to the vitality of Diamond Valley while respecting the natural beauty of the surrounding environment. The land use strives to strike a balance between flexibility and certainty, while allowing for opportunities to respond to changing market conditions.
Colts Crossing Conceptual Scheme
301 acres / 122 hectares
Total Housing Units
• Anticipated: 1533 units   • Maximum: 2043 units
Stage 1 Plan Area
75 acres / 30 hectares
Total Housing Units
• Anticipated: 363 units   • Maximum: 489 units
Single (R-2N TYPE 1) and Semi-Detached (R-2N TYPE 2) Residential District
This land use district accommodates single-detached and semi-detached housing.
Public engagement identified that affordability was a key concern. Narrower lots result in a more affordable housing form.
Lot widths: 34' for Single, 30' for Semi-Detached.
Multiple Dwelling Residential District (R-3M TYPES 1 & 2)
This land use district accommodates housing forms such as semi-detached, townhouses, rowhouses and apartment housing.
The diversity of housing types will suit the needs of different age groups and household compositions in the community of Colts Crossing.
Lot widths: 25' for Townhouse – Semi-Detached, 20' for Townhouse – Apartment.
Service Commercial (SC) District
This land use district is intended to provide flexibility for commercial and light industrial use, as well as professional offices and manufacturing.
Municipal Reserve (MR) District
The Municipal Reserve (MR) at the middle of the Plan area is being proposed for parks and open space.
This central open space will include a public park with amenities for residents to enjoy – such as a playground, trails and pathways surrounding a stormwater pond.
Do you have comments? Questions? We want to hear from you!
Also, stay tuned and don't forget to join our mailing list to receive email updates!
SUBSCRIBE TO
OUR MAILING LIST
We invite you to sign up for our mailing list to stay
up to date with the construction process.