Hi there! Our land use change has now been approved by Council and we are applying for a Development Permit for a mixed-use building.
PROJECT LOCATION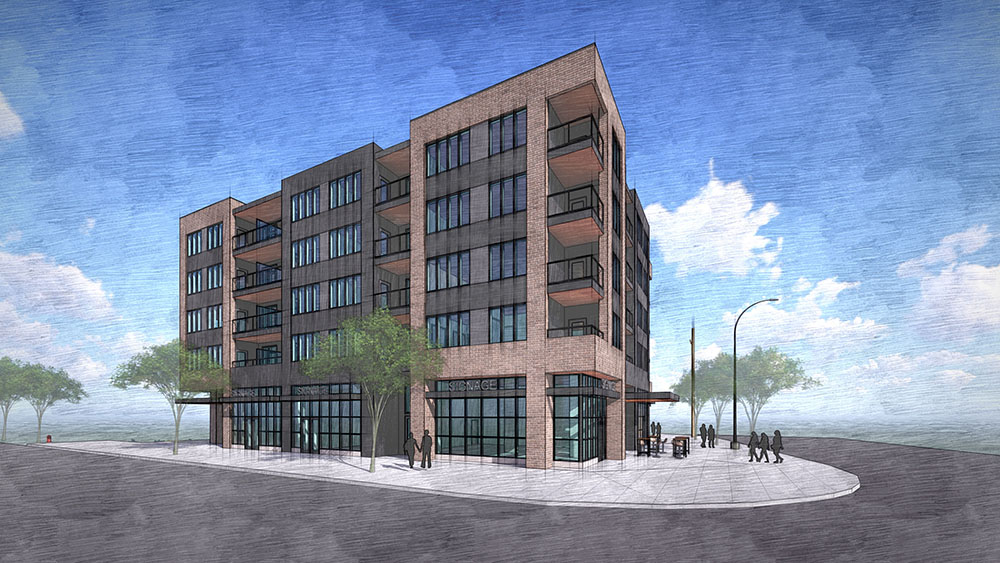 DEVELOPMENT PROPOSAL
The project is envisioned as a five storey, mixed use building located on Edmonton Trail within the community of Renfrew. Edmonton Trail is part of the Primary Transit Network and an Urban Main Street, as designated within the Municipal Development Plan (MDP). It is within walking, cycling and transit distance of numerous amenities including restaurants, offices, grocery stores, and downtown Calgary.
PROJECT NAME
The name chosen for the project is the "C&E Station" to commemorate the site itself and its location along the historical C&E (Calgary and Edmonton) Trail. The station portion of the name references both the fact that the C & E Trail had numerous stagecoach stations along the trail however, it also nods to the former Texaco gas station that was located on the site itself.
PROJECT STATS
This project is envisioned to accommodate:
44 Residential units
Retail and restaurants at grade
Underground parkade with 36 stalls (2 accessible)
4 Visitor parking stalls (1 accessible)
9 Commercial parking stalls (1 accessible)
5 Storeys, maximum 22m height
PUBLIC ENGAGEMENT
In 2021, we met with the Renfrew Community Association Planning Committee regarding our project vision and land use application.
On January 26, 2022, we hosted a virtual open house for interested stakeholders.
A What We Heard Report outlining the engagement completed to date can be found HERE which includes the open house presentation.
We intend to meet again with the Renfrew Community Association to discuss the Development Permit application and next steps.
If you have questions, please send us a message using the form below and we would be happy to have a discussion with you on this project.
MUNICIPAL ENGAGEMENT
Calgary has an established process for the review of land use redesignations and development permit applications. On February 10, 2022, the Calgary Planning Commission recommended that Council give three readings to the proposed land use change. A Council public hearing was held on March 29, 2022, where the land use redesignation was approved unanimously. A development permit application has now been submitted.
You can check where this application is within the application process by looking up the application on The City of Calgary's Dmap portal.
Process for a land use application: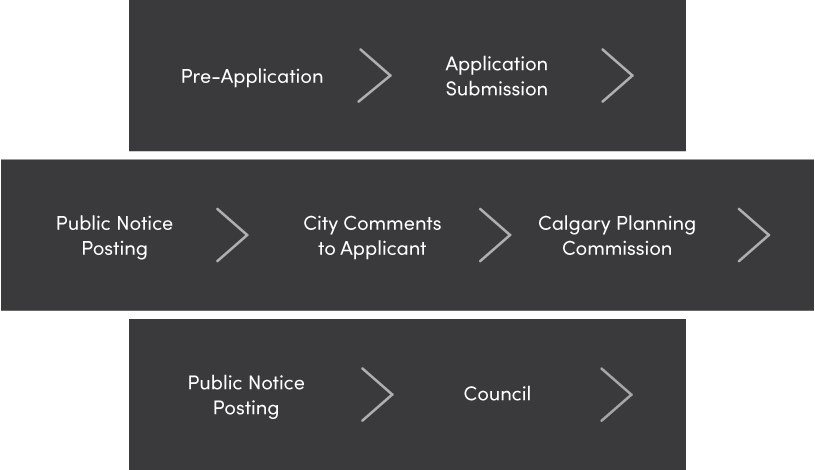 A development permit is submitted following the approval of a land use application.
The process for a development permit application is: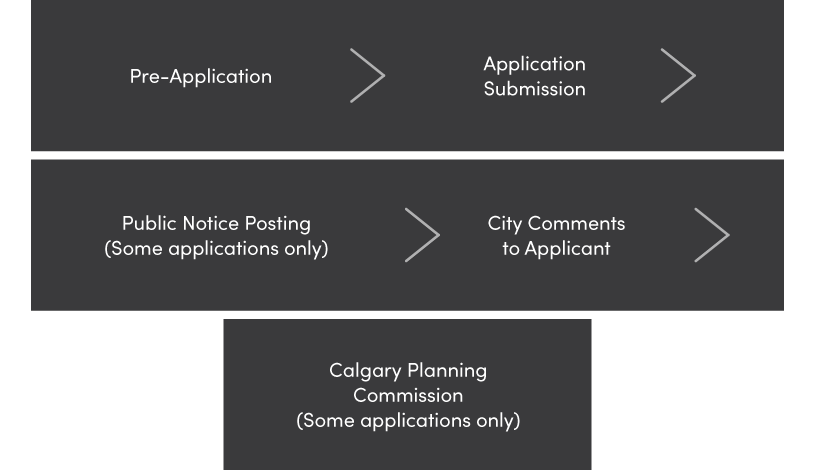 WE ARE LOOKING
FOR YOUR FEEDBACK
If you have any questions, concerns or comments please contact our project team.