Welcome to Lifespaces 1030
Hi there! We're proposing a Multi-residential Development and we'd love your feedback.
The land use redesignation was approved for 1030 17 Ave NW in January 2022.
PROJECT LOCATION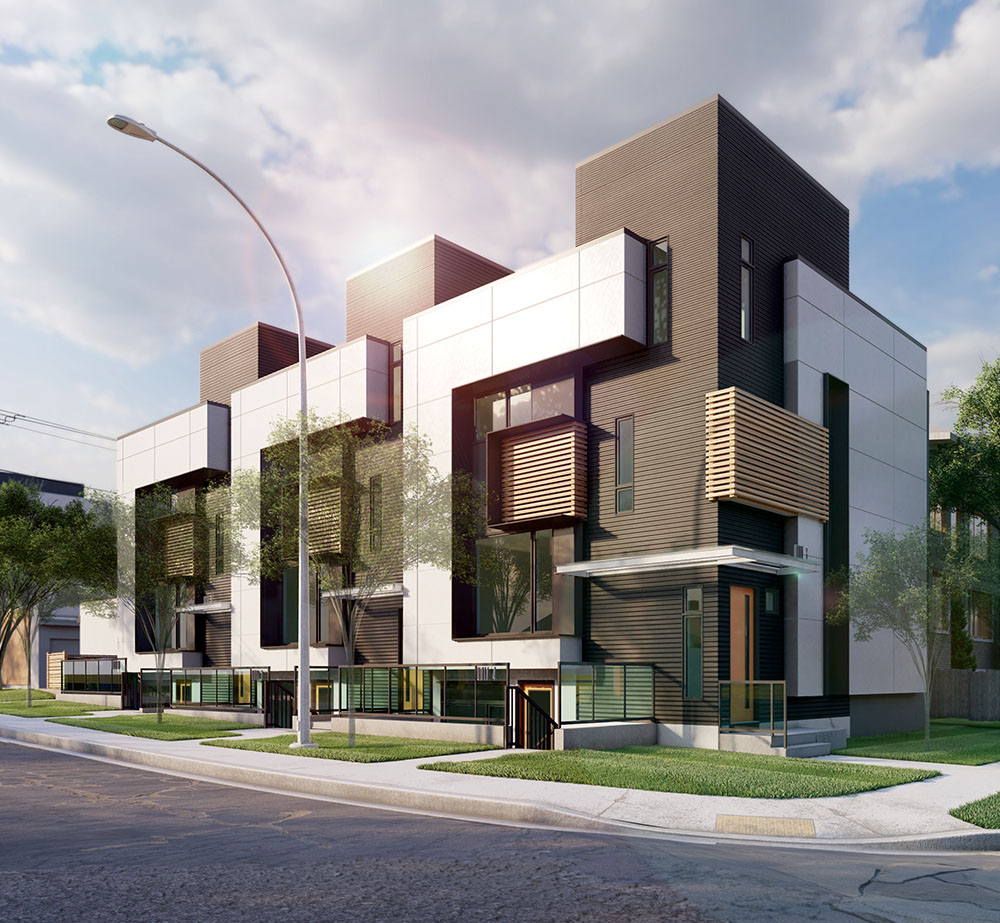 DEVELOPMENT PROPOSAL
The vision for 1030 17 Ave NW is to accommodate a three-storey, six-unit multi-residential building with a maximum building height of 12 metres. Three units would be two-storey ground-oriented rowhome with individual at-grade entrances. The other three units would be single-level basement apartments with individual entries. A three-bay garage would provide on-site vehicle parking.
Our proposed development would add diverse, housing options in a well connected, amenity-rich and transit-supportive location. Locating this development along the main street in Mount Pleasant will be thoughtful to the character of the neighbourhood.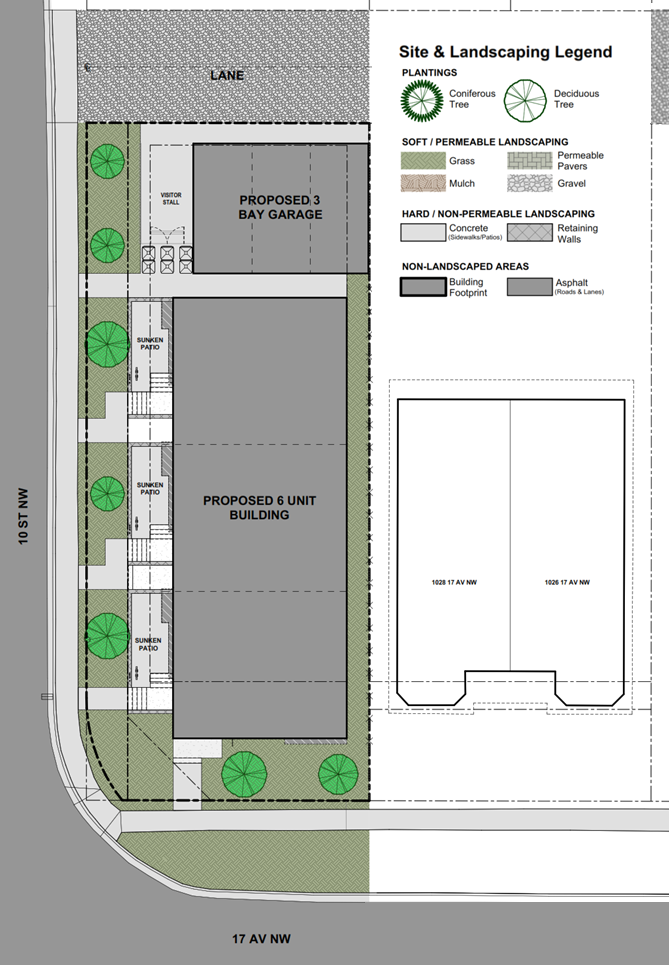 PROJECT STATS
A total of 6 multi-residential units (12m max height)
Two to three storey row home (separate at-grade entrances)
Three single-level walkup units (separate entrances)
Three bay garage
One visitor stall
PUBLIC ENGAGEMENT
We notified the Mount Pleasant Community Association regarding our intent to submit a development permit application and intend to meet with the Planning and Development Committee to discuss the application. Send us a message using the form below and we would be happy to answer any questions and have a discussion with you on this project.
NEXT STEPS
The Development Permit application for the multi-residential building has been submitted in April 2022. The next steps of the project will be the review of the application by the City of Calgary and granting the permit. We anticipate that the process will take about 3-4 months.
MUNICIPAL LINKS AND RESOURCES
A development permit is submitted following the approval of a land use application.
The process for a development permit application is: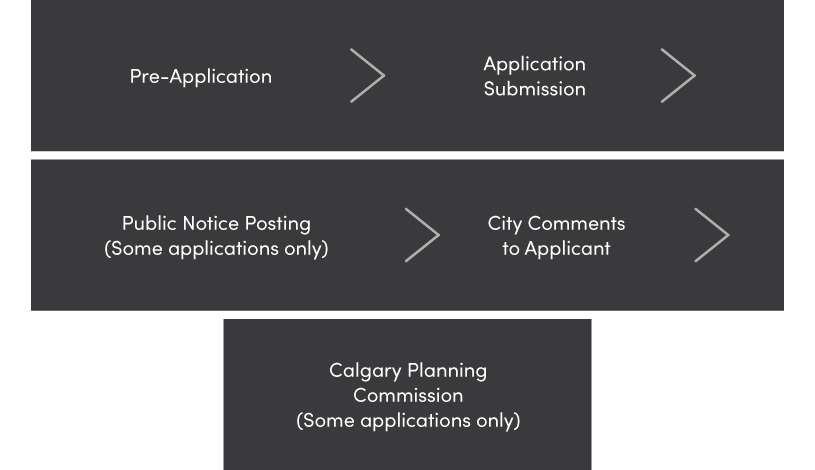 You can check where this application is within the application process by looking up the application on The City of Calgary's Dmap portal HERE
APPLICATION RESOURCES
Additional resources will be available soon.